Washington DC District of Columbia
Washington DC
About Washington DC
On July 16, 1790, as outlined in the United States Constitution, America?s founding fathers declared Washington, D.C. its nation?s capital. The east coast site was selected in part for the convenience of the Potomac River, which then included two port towns vital to the tobacco and wheat trade industries, and as a compromise between the northern and southern states. Since its conception, the District of Columbia has been the hub of political upheaval, racism, war, power struggles, national identity crises and more. It wasn?t until the early 1900s that DC became a fully developed monumental city, with plans to erect the numerous memorials and tributes that are evident today. Slightly fewer than 600,000 people actually reside in The District, though the population swells with nearly 15 million travelers annually to visit such attractions as the Washington Monument, Smithsonian?s National Museum of Natural History, Lincoln Memorial, reflecting pool, FDR Memorial, World War II Memorial, Korean War Veterans Memorial, and the Vietnam Veterans Memorial. Other fascinating hot spots include the National Air and Space Museum, the National Museum of American History, the National Archives, and of course, the White House. In addition, the metropolis is home to numerous restaurants serving cuisine from countless nationalities, more than 40 performing arts and theater venues and four professional sporting venues.
Events in Washington DC
Hello, Dolly!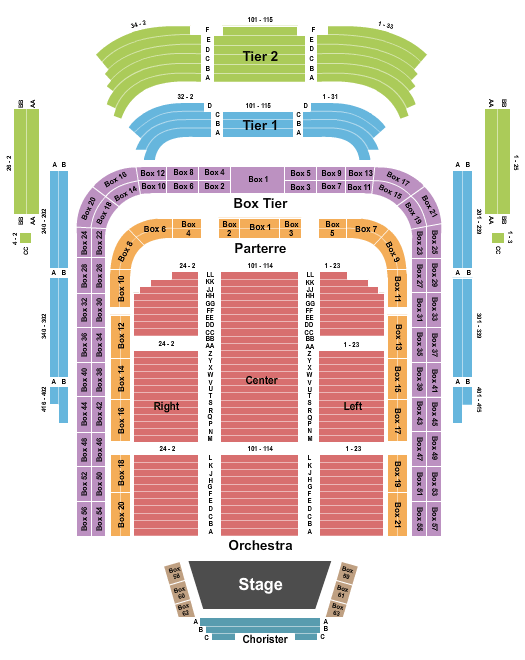 National Symphony Orchestra Pops: Steven Reineke - 50 Years Over The Rainbow - A Judy Garland Celebration

Daytime Pride 2019
Daytime Pride is an event celebrating and honoring LGBTQ characters in daytime television.
One Journey Festival 2019
on Saturday, 29 Jun, 11:00 AM
at Washington National Cathedral
One: as in unity and connection. Journey: as in, destination and voyage of humanity. The One Journey Festival celebrates the talents, tenacity and contributions of refugees and other displaced people around the world. This family-friendly festival brings people and comm
It's A Real Live Day Party
on Saturday, 29 Jun, 2:00 PM
at 2002 Fenwick St NE
Created by Real Live and Jechi Ent, "The Social Pop-Up" tour is an innovative entertainment experience for artists and entrepreneurs.
Ozio Day Drip (Saturday Day Party DC)
Ozio Day Drip #1 Day Party In The City! Each and Every Saturday at Ozio Rooftop Must RSVP for Complimentary Admission before 5PM (Complimentary admission time is subject to change during holiday weekends- Memorial Day, 4th of July- and during special events when a
REP YOUR CITY DAY PARTY
on Saturday, 29 Jun, 5:00 PM
at
Barcode
NOTE: NEW VENUE ALERT - LOCATION WILL BE ANNOUNCED SOON! SATURDAY JUNE 29, 20195:00PM - 10:00PMREP YOUR CITY DAY PARTYWEAR A T-SHIRT, HAT ETC REPRESENTING WHERE YOU ARE FROM!!!FEATURING DJ 5'9 & DJ QUICKSILVER "THE QIC"COMPLIMENTARY ADMISSION UNTIL 7PM WITH RSVP COMPLIM
Off The Deep End
The biggest pool party in DC!
Blanco at The Park! | All White Party!
Save your white for July 3rd.That's right, the Fourth of July is almost here. Allow us to assist with your Wednesday night plans. Forget the picnic blankets and one-too-many firework viewings, start your Independence Celebration a day early at The Park! Prepare for an e
Skip It Day Party at The Park July 5th!
Friday, July 5th - We're skipping! Skip work, skip school... skip it all! It's time to get the weekend started and turn up! That's right: Get ready for another Park Friday Day Party - only bigger, better, and a whole lot bolder. Because when 4th of July Weekend comes ar
Washington DC Updates