Looking to grab a beer that actually tastes good? From IPAs to sours, whatever beer you prefer, these craft beer bars in Washington D.C. have delicious beers on tap to make you appreciate drinking a cold one. 
The craft beer scene in DC is showcased with several breweries and local bars working together to bring you foamy deliciousness. We've compiled a list of the best craft beer bars in D.C. perfect for beer enthusiasts, drunkards, or anyone who loves a tasty beer. For more of the best bars in DC, 202Area is your go-to guide for all nearby things to do.
Restaurant
1337 14th St NW, Washington DC, 20005
ChurchKey was conceived and created out of love and passion for beer in all its facets. With a collection of 555 hand-picked labels meticulously curated...
Restaurant
2471 18th St NW, Washington DC, 20009
Smoke and Barrel strives to offer a creative take on barbeque, a global look at food-friendly craft beer, and a Kentucky bias for our list of over 50 fine...
Restaurant
1206 Wisconsin Ave NW, Washington DC, 20007
The Sovereign is a Belgian bar and bistro committed to celebrating the rustic cuisine and fabled brewing culture of Belgium. Located in the vibrant Georgetown...
Restaurant
1523 22nd St NW, Washington DC, 20037
Come enjoy 600 beers from around the world, a selection that will satisfy every palate; and help carry on The DC BEER tradition with us at this historic...
Restaurant $
1600 7th St NW, Washington DC, 20001
We are a friendly neighborhood beer garden. We welcome everyone, and though we don't take reservations, we will be happy to advise on best hours/days to bring...
Bar
507 7th St NW, Washington DC, 20004
We've got 26 draft lines (cleanest in the city!) and we're constantly rotating through some of the best American craft, Belgian, German and specialty import...
Comments
Related Posts in Washington Nightlife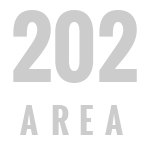 Best Bars in Washington, DC