Washington, D.C. may be known for its history and monuments, but no large city can be complete without an endless list of tasty restaurants to choose from. To help guide your way, here's a list of some of the best restaurants in Washington, D.C.
This may not be a restaurant by your typical definition, but Union Market has some of the best food in Washington, D.C. This is the place to go if you're with a group with a wide range of tastes and preferences because they'll definitely have something for everyone. Each booth has outstanding food, and you can travel through the market trying countless smaller dishes to get a flavor of everything.
For some amazingly authentic Italian food in Washington, D.C., head to Cucina Al Volo at their Adams Morgan location. Each of their pasta dishes are absolutely to die for as they offer some of the city's most authentic cuisine. The classic Fettuccine Bolognese is always a winner, but you also have to try some of their more unique concoctions like the Ravioli Al Brasato that combines short rib and mushroom sauce. You absolutely can't go wrong here with any of the items on this menu.
Combining the best of Latin American and Asian cuisines, Himitsu has received some of the business' best awards for its inventive creations. Everything they serve looks as beautiful as it tastes, so this is definitely the place for foodies in Washington, D.C.
This is one restaurant that's extremely popular to the point where it's practically impossible to get in if you don't know how to do it right. Book your reservations in advance through their website, especially if you intend to walk in with more than six people.
If you like to live in the moment, you can walk in with a party of less than six members. Make sure to have your whole party there at 5 p.m. in order to get your name on the list and ensure you get to taste some of the country's best foods.
This Filipino-inspired restaurant in Washington, D.C. is definitely one that will keep you on your toes. Their menu is constantly changing, so it's practically a different place every time you go. Each of the items on the menu will throw you into an entirely different world with their authenticity. Everything is absolutely delicious and worth pushing yourself outside of your usual burger and fries diet.
If you're looking to take a break from the busy city lifestyle, escape at Tail Up Goat, the perfect neighborhood restaurant where time just seems to slow down in Washington, D.C. You can either choose to grab a quick bight to eat if you're on a time crunch or sit leisurely while you taste their delicious food and cocktails. Their menu features Southern-style cooking with a modern twist. All of their bread and pasta is made in-house, so these are definitely things you'll want to munch on.
A self-proclaimed "Jew-ish deli", Call Your Mother compiles all of the best Jewish foods to create some of Washington, D.C.'s best sandwiches and meals. They're especially known for their bagel sandwiches with seemingly random combinations that somehow just work.
Try the Rashida that combines bacon peanut butter, apple, and honey on a Sesame Bagel or the Bonet for something a little healthier featuring garden herb cream cheese, radish, carrots, apples, and cilantro on a Za'atar Bagel. No matter what you find on the menu, you're bound to be satisfied.
If you're craving seafood, try Del Mar at the District Wharf for delicious seafood with inspiration from the coast of Spain. The decorations of the restaurant throws you into the perfect beach setting with cheery blues that will leave you happy.
They have menus for brunch, lunch, sunset, and dinner that are all equally delicious, so you can stop by here at any point in the day. Dinner features some incomparable tapas for you to share along with larger dishes that will leave you outrageously full.
Each of these restaurants has something special to offer, so you are bound to be satisfied by your choice. All in all, Washington, D.C. has some great inventive cuisines along with all your classic favorites across the city.
Find more restaurants in Washington DC by registering on 202area, your free guide to Washington, D.C. area.
Cover photo courtesy of Pxhere
Comments
Related Posts in Washington Restaurants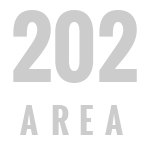 Eat Great, Spend Less | Best CHEAP Restaurants in DC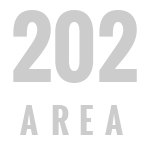 The Best Restaurants in Washington, DC