Love listening to new musicians while drinking a beer or cocktail? At these top bars in Washington D.C., you can do just that! From casual dive bars to upscale jazz clubs, these live music bars in DC are perfect for any patron wanting to hear some tunes, grab a drink, and have a memorable night.
Rock out at the best bars in DC with live music and keep the party going all night! For more nightlife in DC, 202Area is your go-to guide for all local things to do in the 202.
Bar & Restaurant $$
2461 18th Street NW, Washington DC, 20009
Historically, Washington DC has always been rich with Blues, R&B and Jazz and Madam's Organ Blues Bar is the place to find it! Madam's Organ is an authentic...
Restaurant
33 Pearl Street SW, Washington DC, 20024
Pearl Street Warehouse is the intimate music venue D.C's been waiting for! The neighborhood bar and diner will be filled with the sounds of all-American...
Bar & Restaurant $
1518 U St NW, Washington DC, 20009
Located in the heart of the historic jazz district - the U Street Corridor - in Washington, DC, JoJo Restaurant & Bar is a hot spot for great food, creative...
Bar
1212 18th St NW, Washington DC, 20036
"Enough energy for a party, but also a place where people are able to socialize in an intimate environment" is what owner and Executive Creative Director...
Bar
3287 M St NW, Washington DC, 20007
Georgetown Piano Bar is a new venue in the long-standing tradition of live music in Georgetown, but with a twist. We combine the passion of Washingtonians...
Bar $$
1201 K St NW, Washington DC, 20005
Rooftop music venue, bar with handcrafted cocktails, snacks, national and international underground DJ's and live bands. Situated on top floor at Eaton...
Live Music $
740 Water Street SW, Washington DC, 20024
Union Stage (US) is a new 7500 square foot, 450-capacity music venue and events space set against the backdrop of the Southwest waterfront. World-class...
Comments
Related Posts in Washington Nightlife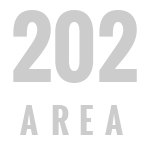 Best Bars in Washington, DC