Want to drink above the D.C. skyline? With views of some pretty well-known buildings, these rooftop bars in D.C. are perfect for anyone looking to drink a cocktail amongst the clouds.
Check out the best rooftop bars in Washington DC if you want to experience some of the most unique bars in the 202. For more of the best bars in DC, 202Area is your go-to guide for all local fun any day of the week!
Restaurant
1522 K Street, NW, Washington DC, 20005
The Ellipse Rooftop Bar offers stunning skyline views, signature cocktails, and light fare. Relax on our plush seating and enjoy a cozy fire pit.
Travel
17th St NW, Washington DC, 20036
Hotel bar with a mod, colorful interior, piano music, a rooftop lounge & a popular champagne brunch. 1615 Rhode Island Ave NW (btwn 17th St. NW & Bataan...
Bar
1216 18th St NW, Washington DC, 20036
Sauf Haus Bier Hall & Garden has become synonymous with beer in the district for our love of water, barley, hops, and yeast! We at Sauf Haus believe...
Comments
Related Posts in Washington Nightlife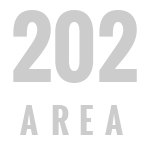 Best Bars in Washington, DC