Lucky for us in and around Washington D.C., one of the biggest and best St. Patrick's Day festivals in the country is right here in our backyard.  It's the National ShamrockFest 2012 and it's going down on Saturday, March 24 at RFK Stadium Festival Grounds in D.C.
Now in its 12th year, ShamrockFest has set the bar for entertainment and fun on St. Patrick's Day in Washington D.C. with 50 bands and DJs on ten awesome stages as well as party areas, carnival rides, and much more.
This year's headliner spots at ShamrockFest will include Irish rockers, the Dropkick Murphy's and country superstar, Gavin DeGraw.
In addition, the festival grounds will play host to a seemingly endless variety of beer trucks serving Miller Lite, Guinness, and more as well as 15 different party areas, pub games, delicious food vendors, and much more.
Ticket options for National ShamrockFest 2012 come in two varieties, Main Event Tickets and VIP Tickets.  Main event tickets will get you everything listed above for $24.99.  VIP tickets will get you the aforementioned as well as unlimted beer, premium concert viewing areas, Club VIP tent access, and more for $79.99.
Select proceeds from ShamrockFest will benefit SCAN (Stop Child Abuse Now).  To purchase tickets or get more information, head over to www.ShamrockFest.com.
Comments
Related Posts in Washington Events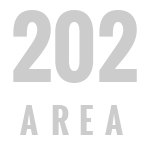 National Memorial Day Parade Returns to Washington D.C. on May 27