Find the Best Restaurants in Washington, District of Columbia
Find Restaurants in Washington
Washington Restaurants Events
Vendor wanted for Christmas Gifts Pop-up Shop in a Store Boutique in Washington
on Saturday, 18 Dec, 10:00 AM
at 7327 Georgia Ave NW
Vendor Wanted for Christmas Winter Gifts Pop-Up Shop in a Store Boutique | fun event with Christmas giveaway at Washington!
Pre-New Year's Eve Virtual Speed Dating - Washington DC
on Thursday, 30 Dec, 7:00 PM
This new form of online dating allows you to still see each other at a safe distance, in a safe spot- your own home!
New Year's Eve Forest Bathing — December 31
on Friday, 31 Dec, 9:00 AM
at US National Arboretum
Being outside is vitally important now more than ever. Let us guide you in disconnecting from the outside world and reconnecting with nature
2022 Black Tie New Year's Eve Gala at the Luxurious Willard
on Friday, 31 Dec, 7:00 PM
at The Willard InterContinental Washington D.C.
Washington's premier New Year's Eve gala: Free flowing champagne, dinner, desserts, live bands, DJs, Dancing at the luxurious Willard.
Capital Gatsby New Year's Eve Gala - DC Black Tie NYE 2021 - 2022
on Friday, 31 Dec, 7:00 PM
at HQO Events
The original returns in full force this NYE! Join us for The Capital Gatsby Gala at a brand new state of the art location in Navy Yard.
Church Hall Presents 2021 New Years Eve Bonanza
on Friday, 31 Dec, 7:00 PM
at 1070 Wisconsin Ave NW
ALL YOU CAN DRINK AND EAT AT CHURCH HALL ON NEW YEARS EVE! COME ONE AND ALL! FOR THE BEST NEW YEARS EVE CELEBRATION!
Family New Years Party at metrobar
on Friday, 31 Dec, 7:00 PM
at metrobar DC
Bid fare-well to 2021 and take the way-before-midnight train to 2022 at our first New Year's Party!
Washington Restaurants News & Articles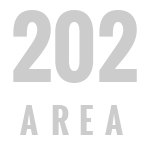 Eat Great, Spend Less | Best CHEAP Restaurants in DC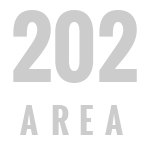 The Best Restaurants in Washington, DC
Restaurants By Neighborhood
Frequently Asked Questions