In Washington DC, the local motto seems to be "work hard, play hard." After a hard week of negotiating with lobbyists and analyzing policy, Washingtonians are always ready to mix and mingle at the best bars in Washington, DC.
Policy
With the perfect name for political DC, Policy is undoubtedly the lounge of the moment. One of the many restaurants in DC that turns into a full-on bar late at night, Policy's location near the all-important corner of 14th and U Streets makes it the ideal location for schmoozing among DC's A-list young professionals.
Black Cat
Black Cat, with its deep ties to Washington's rich punk scene, believed in 14th Street when no other bar would touch it, and has been rewarded with unwavering loyalty from its regulars. One of the most relaxed, judgment-free and arguably best bars in Washington DC, Black Cat is always a great place to catch up with friends , see a concert upstairs, or chat with the odd bike messenger.
Nellie's
Even when the club kids have left for the evening to go to Town or Cobalt, Nellie's will still be rocking until the wee hours of the morning. DC's only gay sports bar is one of its most popular gay and lesbian destinations, with its roof deck packed to the edges with DC's cutest guys and gals.
U Street Music Hall
"U-Hall," as the locals call it, is the city's premier destination for the fans of the city's DJ scene. U-Hall relies on a state of the art sound system and the unbeatable connections of its longtime DJ owners to bring the hottest acts in electronic music to the city every week.
Dan's Cafe
Many an Adams Morgan night has gone horribly wrong at Dan's Cafe, located behind a windowless storefront on 18th Street. Arguably the city's ultimate dive bar, Dan's features some of the stiffest drinks in the city, serving, for example, a glass of vodka, a cup of ice, and a bottle of orange juice for the price of two drinks at any other bar in Washington. Drink at Dan's at your own risk but find out why this is one of the best bars in Washington, DC!
Comments
Related Posts in Washington Nightlife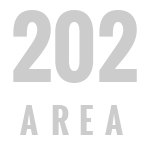 Best Bars in Washington, DC