One of the best places to shop in Washington D.C. is the Dupont Circle area, with many upscale shops and art galleries such as the Phillips Collection. Many shops are concentrated along Connecticut Avenue in Dupont Circle, such as the Betsy Fisher clothing store for women.
North of Dupont Circle is the Adams Morgan area, home to many immigrants and some of the best places to shop in Washington D.C. for ethnic items. The Adams Morgan neighborhood probably offers the most international cuisine in DC.
One great place is the Georgetown Flea Market, with a food court and antiques and collectibles market open every Sunday. The Shops at Georgetown Park contains about 75 shops including the Creighton-Davis gallery, and many D.C. restaurants. Washington Harbour hosts a group of waterfront shops, plus hotels such as Savoy Suites and restaurants such as Tony and Joe's Seafood.
Gallery Place, located near Capitol Hill, plays home to the Regal Gallery Place Cinema and assorted shopping. In the historic Union Station in Downtown D.C., there are over one hundred shops, making for great shopping in DC. The Old Post Office Pavilion at 1100 Pennsylvania Avenue is an indoor mall housing stores such as Sonya's Leather and Alamo Flags.
The historic shops in the Foggy Bottom area near the entrance to George Washington University, incorporate row houses dating back to the late 1800s. Near Capitol Hill is the historic Eastern Market, which dates back to the late nineteenth century.
Massachussets Court is a complex containing the historic Morrison-Clark Hotel, plus offices, apartments, shops, and restaurants. The Shops at National Place are at 1331 Pennsylvania Avenue are near the Monaco Hotel.
Utilize this guide and all the great resources at 202area.com to get all you can out of your Washington D.C. experience.
Comments
Related Posts in Washington Shopping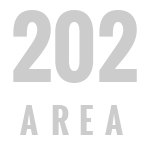 Washington, DC's Best Kept Shopping Secrets!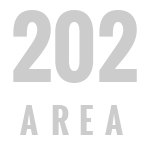 Best Places to Shop in Washington D.C.