The 2013 National Memorial Day Parade will return to Constitution Avenue in Washington D.C. on Monday, May 27 to honor those who have served and sacrificed for America.
Kicking off at 2 p.m. at the intersection of Constitution Avenue and 7th Street, this annual parade is expected to draw over 250,000 visitors with entertainment featuring marching bands, active duty and retired military units, youth groups, and parade floats.  Hundreds of veterans from World War II, Korea, Vietnam, Desert Storm, Operations Enduring Freedom, and Iraqi Freedom will be on hand to honor this annual holiday.
After it starts, the parade will proceed west down Constitution before travelling past the White House and ending at Constitution Ave. and 17th St.
The 2013 National Memorial Day Parade will feature a number of highlights including a special tribute those who have served and sacrificed from the American Revolution to our current fight overseas; a commemoration of the 70th anniversary of World War II, 60th anniversary of the Korean War, and 50th anniversary of the Vietnam War; thousands of veterans, marching bands, musical performers, and more.
There will also be a number of notable celebrities on hand to honor our veterans including Grand Marshal J.R. Martinez, star quarterback Robert Griffin III, actor Gary Sinise, country artist Trace Adkins, actor Joe Mantegna, Miss America 2013 Mallory Hagan, and American Idol winner Taylor Hicks.
For more information on the 2013 National Memorial Day Parade in Washington D.C., visit nationalmemorialdayparade.com.
Comments
Related Posts in Washington Events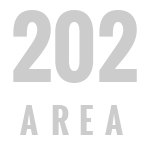 National Memorial Day Parade Returns to Washington D.C. on May 27