Washington D.C. is well known for some of the most prestigious private schools. They are designed to prepare students for college with a curriculum and structure like that of a college or university so that graduation finds them well prepared to take on the challenges of college campus life and college level courses.
The private schools in Washington D.C. range from grade schools, middle schools and high schools as well as Montessori schools. They are all developed around the interests of the students and the expertise of the teachers. Knowledge courses and core skills are key for satisfying the requirements for college entrance. Certain private schools, particularly high schools, will often encourage suggestions for future courses from the student body.
Among the private schools in Washington D.C., Emerson Preparatory School for grades nine to twelve has had consistently high rankings. This small distinctive school offers a rewarding learning experience to its students. Special attention is given to the collaboration of students and teachers to offer courses that are intellectually challenging. The classes are small and focused so that individualized attention is provided in a vibrant atmosphere.
St. Alban School is located in Washington D.C. and prepares boys from grades four to twelve for college study. It is quite impressive among grade schools and middle schools in the area. With an enrollment of 570 students, the graduates of 2010 have entered such colleges as Princeton Univeristy, Yale University and the University of Virginia.
The Washington D.C. area has produced such middle schools as Riverdale Baptist School. This Christian school is a direct result of the ministry of Riverdale Baptist Church. They offer a threefold education with emphasis on learning the Bible and God's Word along with all of the school's curricular and extracurricular programs. They believe that this learning experience will help each individual to be a credit to Christ, his nation and community.
Among the high rankings of Montessori schools, The Franklin Montessori School strives to provide uniquely creative learning experiences for each pre-school and kindergarten child. They believe that a diverse learning environment is important to stimulate a child's natural desire and curiosity for knowledge.
Comments
Related Posts in Washington Education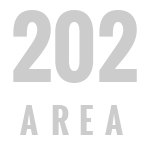 Public Schools In Washington D.C.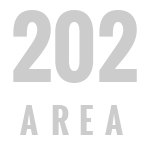 Private Schools in Washington D.C.